Donate
 As a professional arts organization, we exist to create opportunities for social connection through the performing arts. We provide our audience with opportunities to exercise their imaginations, connect with nature, and encounter different perspectives. We are here to serve our community.
WHY FUNDRAISE? As a non-profit, charitable organization, we rely on fundraising for a portion of our income – ticket revenue alone simply does not cover the expenses that bring you the Winter Sleigh Ride Show, The Walk of Terror, the Summer Show, and many more activities and events throughout the year. We exist to serve our community – which means keeping tickets accessible so that all who wish to, can attend a performance. 
What your support does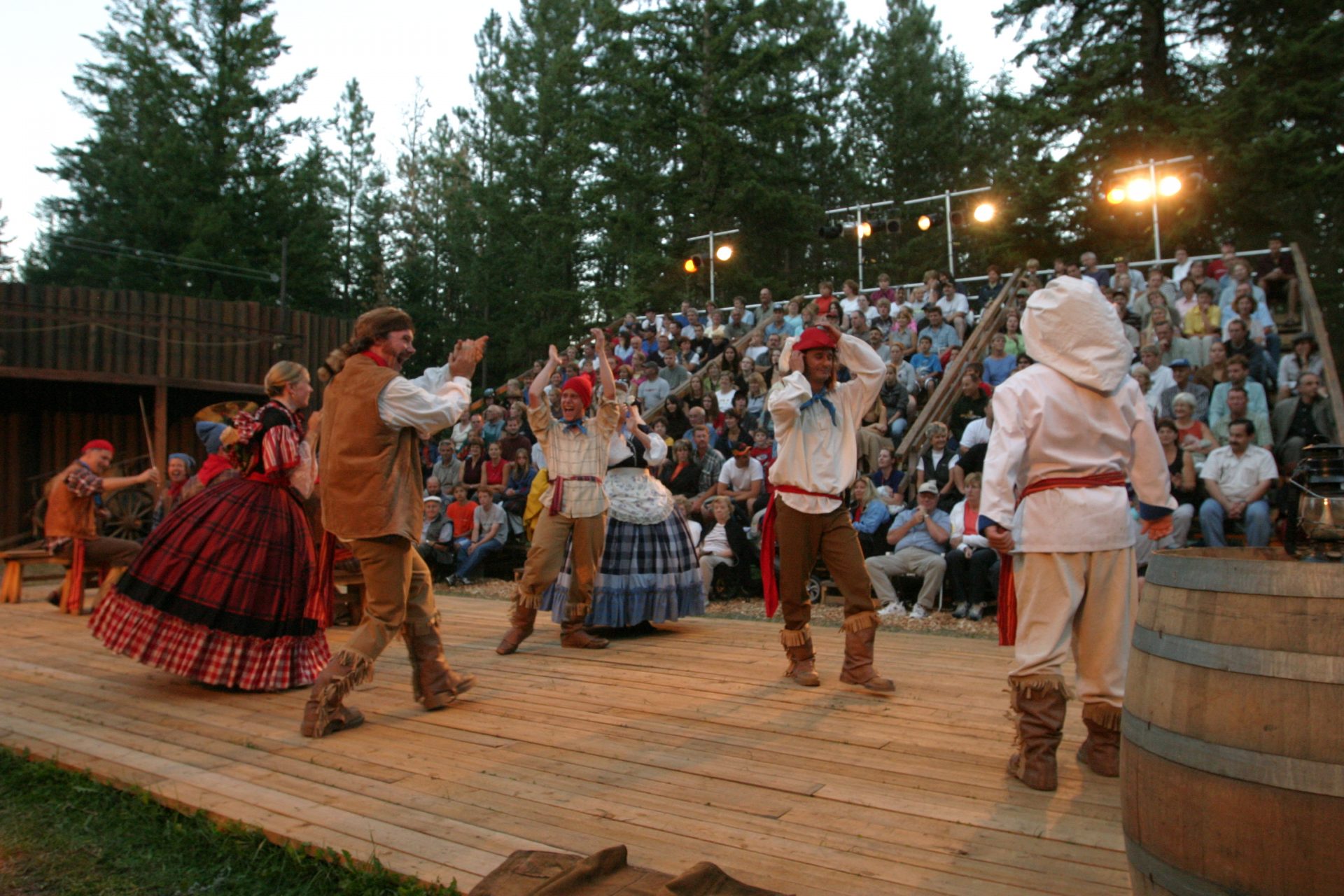 Develop and nurture Canadian artists
Provide opportunities for connection and tradition through live theatre
Represent and celebrate our rich diversity of voices
Provide world-class outdoor theatre for our community
Care for the Indigenous lands that on which we reside
WAYS TO GIVE
Caravan Farm Theatre is a registered charity. Our charitable tax number is 118809656 RR 0001. For donations of $25 and greater, a taxable receipt will be mailed to you in January.
Call us at 1-866-546-8533
Mail a cheque payable to Caravan Farm Theatre, 4886 Salmon River Road, Armstrong, BC, V0E 1B4
There are multiple ways to give. Contact us directly to find the best way for you to make an impact.
DONATE NOW